Convidados

Clique no nome do convidado e confira o minicurrículo:
Convidados Internacionais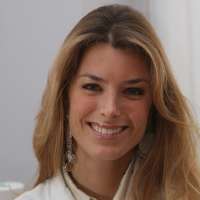 ISABELLA ROCCHIETTA
ISABELLA ROCCHIETTA
Isabella Rocchietta, DDS MSc, Specialist in Periodontics
Honorary Senior Research Associate to the department of Periodontology of the UCL Eastman Dental Institute, London. Lecturer for the Diploma in Implant Dentistry at The Eastman Dental Institute, UCL, London. MSc in Restorative and Aesthetic Dentistry from the University of Manchester, UK.
Currently elected Board Member of the EAO (European Academy for Osseointegration). Chairman of the EAO Junior Committee from 2007 to 2011 and member of the Experts Council of the Osteology Foundation.
Author of several international peer reviewed publications and book chapters and International speaker on bone regeneration, bone grafting with growth factors, tissue engineering, soft and hard tissue neo-formation with autogenous living cells, osseointegration and implant protocols.
Dr. Isabella Rocchietta currently performs clinical work limited to periodontics and Implant dentistry in London, U.K.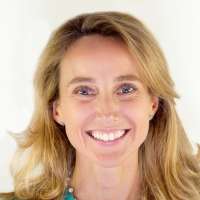 MARTINA STEFANINI
MARTINA STEFANINI
• Graduated in 2005 from the University of Bologna, Italy with a degree in dentistry.
She was awarded PhD in Medical Sciences in 2016 from the University of Bologna, Italy
• Since 2018 Researcher at the Departement of Biomedical and Neuromotor sciences , Bologna University
• Member of the Editorial Committee of the Italian Society of Periodontology in 2018-2019
• Member of the Scientific committee of the Italian Society of Periodontology in 2016/2017
• Visiting Professor at San Raffaele University Milan 2015-2016
• Teacher at the postgraduate program Dental School San Raffaele University Milan 2017
• Teacher at the II level International Master at Bologna University 2017/2018
• Member of the NOGI ( National Osteology Group Italy)
• Since 2018 ITI Fellow
• ITI Study Club Director
• Member of the ITI Leadership development Committee
• Since 2012 active member of the Italian Society of Periodontology (SIDP)
• Sinnce 2005 to 2013 awarded research grant working with Prof.Giovanni Zucchelli
• Since 2005 to date dental surgeon in private practice as expert in periodontology
• Author of several publications in Pubmed
• Co-Author of a Chapter within the book " Implant Therapy" edited by M .Nevins and H.L. Wang
• Speaker at national and international conferences on periodontology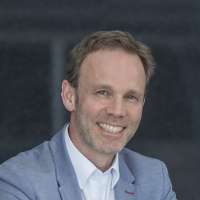 RONALD E. JUNG
RONALD E. JUNG
Ronald Jung is trained in oral surgery, prosthodontics and implant therapy. He is currently Head Division of Implantology at the Clinic of Reconstructive Dentistry, Center of Dental Medicine, University of Zürich. In 2006 he worked as Visiting Associate Professor at the Department of Periodontics at the University of Texas Heath Science Center at San Antonio, USA (Chairman: Prof. Dr. D. Cochran). 2008 he finalized his "Habilitation" (venia legendi) in dental medicine and was appointed at the University of Zürich. In 2011 he became his PhD doctorate degree of the University of Amsterdam, ACTA dental school, The Netherlands. In 2013 he worked as Visiting Associate Professor at the Department of Restorative Dentistry and Biomaterials Sciences at Harvard School of Dental Medicine in Boston, USA. In 2015 he has been promoted to full Professorship for Implantology at the University of Zurich. He is an accomplished and internationally renowned lecturer and researcher, best known for his work in the field of hard and soft tissue management and his research on new technologies in implant dentistry. He is currently Treasurer of the EAO, Past President of the Swiss Society of Reconstructive Dentistry and member of the Board of Directors of the Osteology Foundation.
São Paulo
A cidade que não para!
Mais que uma cidade, uma metrópole, São Paulo é uma das maiores forças do Brasil. Fundada em 1554 pelos jesuítas, São Paulo, capital do maior Estado do sudeste Brasileiro, é também o principal centro financeiro e de negócios da América Latina. Cidade mais populosa do Brasil, do continente americano e de todo o hemisfério sul do mundo, São Paulo é também considerada a cidade brasileira mais influente no cenário global.
Local do Evento
Centro Fecomercio de Eventos
Unidade de negócios da FecomercioSP especializada na locação de espaços para seminários, feiras, exposições e festas. É uma excelente solução para quem conjuga inteligência, criatividade e moderna tecnologia na realização de eventos. .

Rua Dr Plinio Barreto 285 5 andar - Bela Vista, 01313-020

Clique aqui para ver opções de hospedagem próxima